JOIN THIS ALL INCLUSIVE DANCE STUDIO. WE HAVE SOMETHING FOR EVERYONE!!!
Hi, my name is Glen Michael the President and founder of the National Ballroom Academy. Learning to dance can be exciting and even a little intimidating, so let me guide you through it gently. If you're interested in getting started immediately with your private lessons, I'm offering new adult students a free consultation which will give you a chance to experience the school first hand to get a sense of who we are as a collective. At that time, you'll perhaps find out why more people 'Facebook Like' this studio more than any other in the GTA. We'll show you two or three different dance steps in a couple of different dances and we'll move at your pace.. The National Ballroom Academy offers both styles of dance – American and International and no partner, experience, talent or age is required! If coming by yourself, your teacher is your partner. We teach children as early as four and adults well into their 80's! People come in for many reasons including social, competitions or performances. You may have heard about the relationship with diseases such as Parkinson's and Alzheimer's. We honor the process and are here to consciously help. We are the only Dance School in the world that has created a dance app just for your learning. We will do everything we can to help yopu acheive your goals and we don't hide our prices, nor do we offer cheap intro packages and inflate the prices after. We are who we are and we want to bring out the best in you. See you on the dance floor!
OUR TEAM
Meet our Team of able professionals.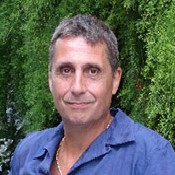 Glen Michael
President/Founder
Glen Michael became an instant success when joining the Ballroom industry in 1997. Now a judge and President/Founder of the National Ballroom Academy, his specializing skills are second to none in getting new students off on the right foot in their dancing.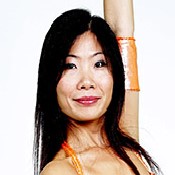 Melina Xu
Professional Instructor
Melina Xu is a multi-faceted artist. Melina's dance style combines years of experience as a performer, choreographer, teacher and fitness instructor. She has been trained in over 20 different dances.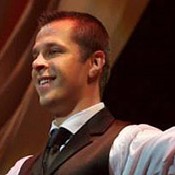 Mark Shpuntov
Professional Instructor
Mark Shpuntov is passionate about bringing fun and excitement to every lesson he teaches. He prides himself on both the progress his students make as well as the laughter and joy they experience during the lessons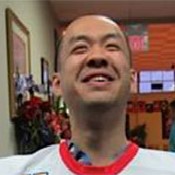 Jason Ng
Professional Instructor
Jason Ng has been Ballroom and Latin dancing since he was in his teens, competing in the junior categories rising through the levels and winning many competitions along the way. He has trained with some of the best Ballroom and Latin instructors in the world.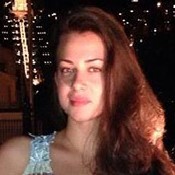 Irina Khanova
Professional Instructor
Irina Khanova currently specializes in teaching children. Gifted with a kind and caring personality, she was recently crowned the Starlight 10 Dance Champion with her partner Yvan Piwovarov.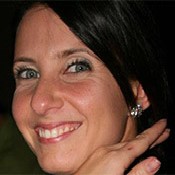 Farrah De Luca
Professional Instructor
Farrah De Luca began social dancing in 1999, and partner dancing soon became her favorite pastime. She started off taking salsa group classes and went out dancing almost every night.