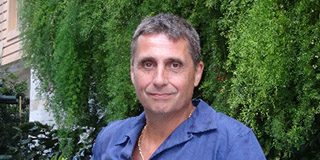 Glen Michael became an instant success when joining the Ballroom industry in 1997. Now a judge and President/Founder of the National Ballroom Academy, his specializing skills are second to none in getting new students off on the right foot in their dancing. After receiving countless awards from the dance community and various charity events, Glen Michael founded The Toronto Social Dance School allowing him the flexibility to give his students even more than what any chain or independent school could offer them. From there he has gone on to establish the National Ballroom Academy. Whether you see Glen on Rogers Television, on Stage at the Air Canada Center to participate in the Dancing With the Stars Pre-Show, or at community events throughout the city, you can always see him enjoying a laugh with someone. His latest ventures include creating the Starlight Dancesport Championship – 2016 and the popular Dancing in the Park series in Markham – 2015. In 2003, he wrote and performed on his own CD called Streaming (a non-ballroom CD) and in 2008 he became the food critic for Asianwave magazine. His latest venture was to climb Mount Kilimanjaro and dance a Waltz at the summit with his partner Melina Xu (a world record). He was also recently chosen by Disney in 2017 to feature dancing at Casa Loma for the opening of the movie Beauty and the Beast.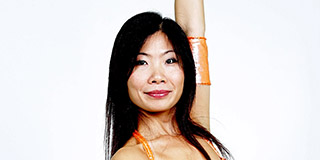 Melina Xu is a multi-faceted artist. She discovered dance and found her passion for the arts at a young age from the first time she heard music. Since then, she has engaged herself with music throughout childhood as she dances and sings like a star. She feels dance is her spiritual life and there is nothing that is stopping her to pursue her artistic career. Melina started her formal dance training in her early 20s after finishing medical school.
Melina's dance style combines years of experience as a performer, choreographer, teacher and fitness instructor. She has been trained in over 20 different dances, specializing in Ballroom/Latin as well as modern lyrical, contemporary dance, belly dance, Latin and ballroom dances. Currently, she dances intensively in different dance styles that continue to maintain her as an excellent dancer. She has performed at various events throughout the GTA and made her original ballroom dancing video in 2011. Today, she is a caring teacher working at the National Ballroom Academy full time. Her job is to bring the quality of dance technique into the class and transfer her great artistic knowledge to help whoever is starting from step one. Melina lives a meaningful, cheerful, healthy life style through dance, music and constantly expanding mind, body and soul. Melina partnered with Glen for Disney in 2017 to feature dancing at Casa Loma for the opening of the movie Beauty and the Beast.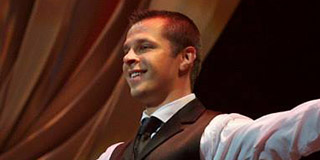 Mark Shpuntov is passionate about bringing fun and excitement to every lesson he teaches. He prides himself on both the progress his students make as well as the laughter and joy they experience during the lessons. "My goal is not only to help each student become the dancer of their dreams, but to help them become greater, more confident, and more graceful than they ever thought they could be."
Mark has trained with some of the top coaches in the ballroom world. He has worked side by side with world champions and even some of the coaches from Dancing With The Stars. From his varied experiences in the Ballroom and Latin world, he strives to bring the most effective teaching methods and the latest dance trends. He has traveled the world with his students, attending competitions everywhere from Puerto Rico to Las Vegas. He has helped students with no previous dance experience win first place in some of the biggest competitions.
Mark was a finalist in a worldwide top instructor competition with the Arthur Murray organization representing Canada in the New Orleans Allstars finals. He is adamant in his belief that anybody can learn how to dance and have a great time doing so!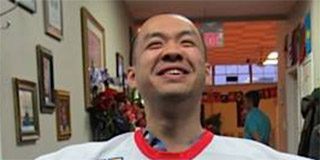 Jason Ng has been Ballroom and Latin dancing since he was in his teens, competing in the junior categories rising through the levels and winning many competitions along the way. He has trained with some of the best Ballroom and Latin instructors in the world.
After years of competition, he decided to go in a different path, a path that changed the way he dances, salsa dancing. Performing in groups such as Los Salsamanos, Dance To Live and United Salseros, He opened his eyes to the many different styles and movement of partnering dancing that can be done. And recently, he added another dance to his repertoire to the form of West Coast Swing.
In April 2012, Jason won the title of World Champion in Triple Threat Division (West Coast Swing, Hustle and Salsa) with his dance partner Sharon Cai at 2012 International Hustle and Salsa Championship in Orlando, Florida. With the knowledge and years of dance experience, Jason is able to provide this information for his students so they can also experience how it feels to dance fluidly, to move freely with confidence, and dance like no one is watching.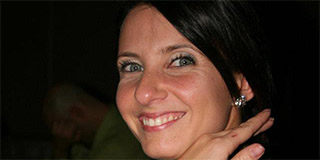 Farrah De Luca began social dancing in 1999, and partner dancing soon became her favorite pastime. She started off taking salsa group classes and went out dancing almost every night. Throughout university and the years following, she continued to social dance regularly until one day she decided to expand her dancing and began to learn how to swing dance. Once she stepped foot into a ballroom dance studio for the first time, she knew that there was so much more to dancing than swing and salsa and she began taking lessons to learn all ballroom dances. Ballroom dancing quickly became her number one interest. She took lessons regularly and looked very forward to all the ballroom socials, and participated in her first competition as a newcomer dancer. After 2 years of lessons, she finally realized that this is what she wanted to do full-time. She decided it was time for a career change, and decided to teach ballroom dance. Farrah continues to take other dance classes such as ballet, hip hop and tap to keep herself well rounded as a dancer, and reap the benefits of knowing other dance styles and incorporating them into her ballroom style.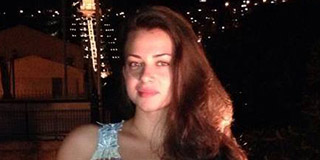 Irina Khanova currently specializes in teaching children. Gifted with a kind and caring personality, she was recently crowned the Starlight 10 Dance Champion with her partner Yvan Piwovarov.